A Rainbow of Mood-Boosting Looks from Our Sale
Need a little lift? Indulge in some color therapy with us.
We all need a little lift right now, so we launched a surprise sale this week. Then, our brilliant stylist Nyjerah got even more creative, organizing her favorite on-sale pieces into colorful mood boards. Ready for some tangerine? Blueberry? Saffron? Lichen? Pinot? We'll stop there. Shop the rainbow below—or just indulge in a little color therapy.
Cool Blue
"I've read that blue can symbolize confidence, and this board accentuates that idea," says Nyjerah. "Blue tones give off a cool, quiet sense of assuredness." Complement solid pieces with patterned looks like the Jane dress and the Blake shirt. For a nonchalant French-girl vibe, top off your look with layers like the Imogen jacket and the Mercer parka.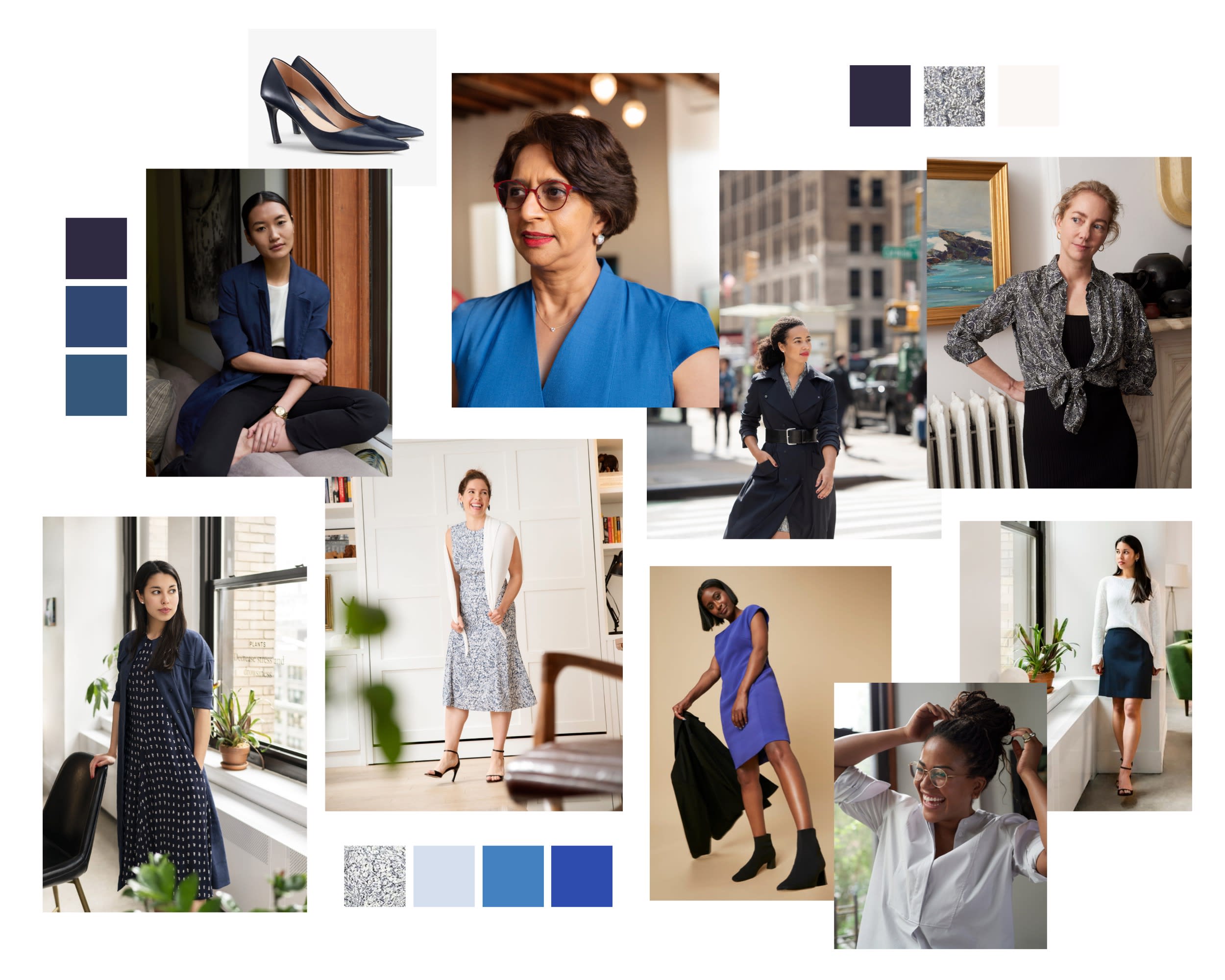 Brazen Red & Cheerful Tangerine
"Everyone needs a statement color that packs a punch. These shades are fiery, but they can also be toned down with warm neutrals," says Nyjerah. When you're ready for the spotlight, wear the Crosby skirt in tangerine or the Joan top in saffron. For a subtler vibe, go for the Marilyn dress in adobe, or add a warm-neutral layer like the Billie cardigan in champagne.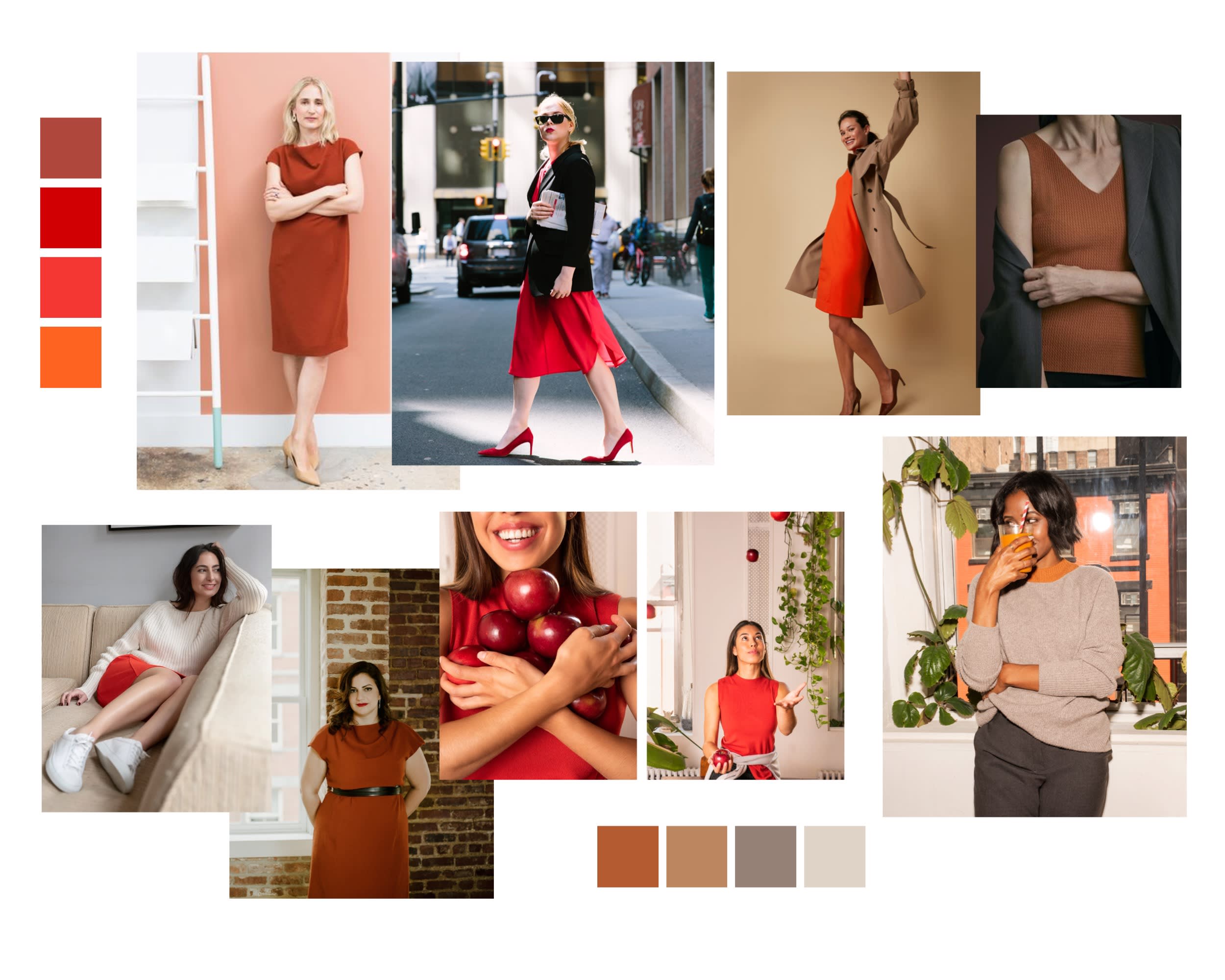 ---
Sleek Neutrals
"Sometimes you just want to keep it simple," says Nyjerah. "Neutrals are the foundation of your wardrobe. Whether it's solids or prints, they create a base to your look and help tie your outfits together." Keep it streamlined in the Clooney pant, or add some intrigue with the Cristeta top or the Cassatt vest. When the weather warms up, the Gigi dress will be your go-to.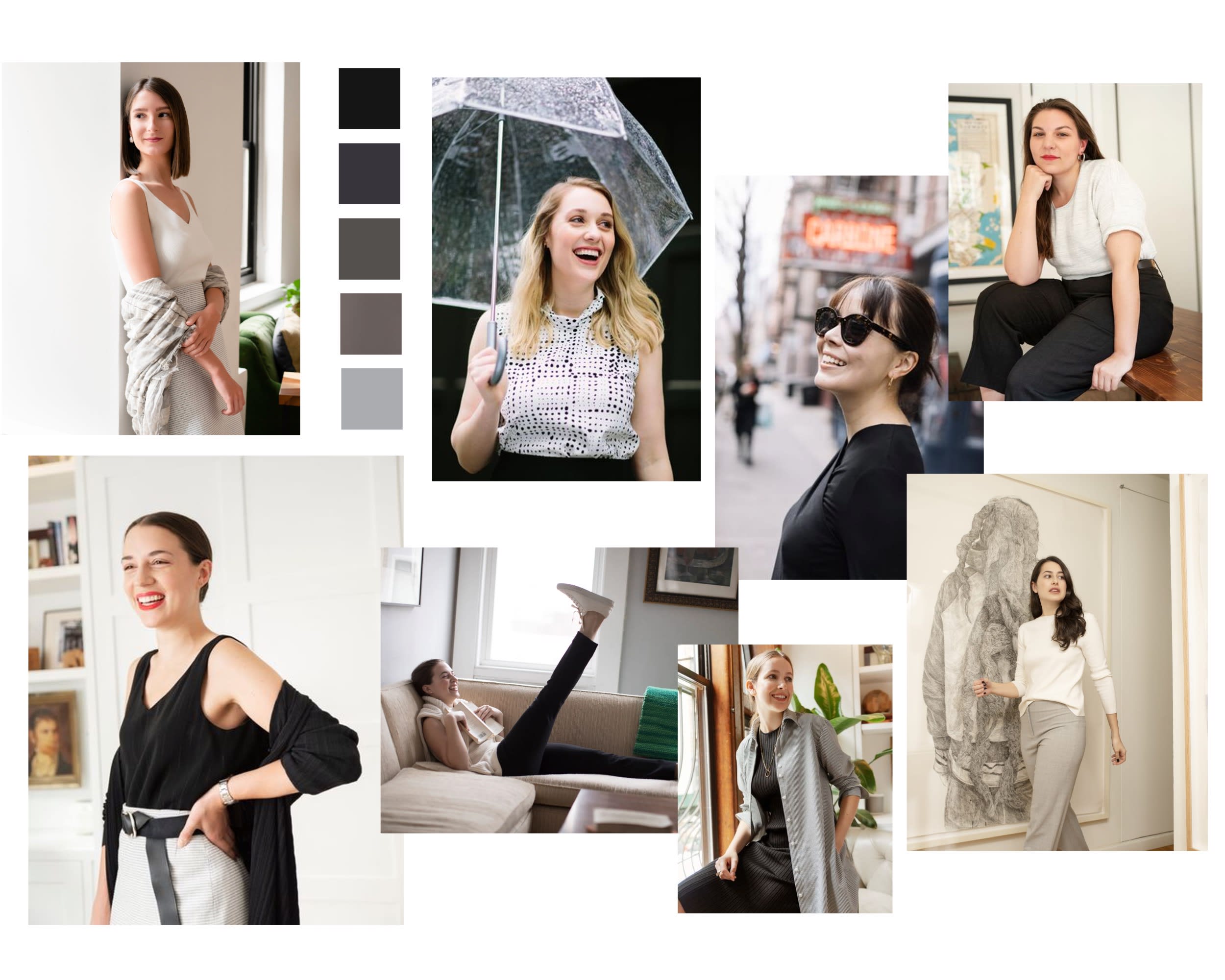 ---
Soft Rose & Strong Burgundy
"Sometimes, opposites attract," Nyjerah reminds us. "The contrast of burgundy and rose creates an unexpected, sophisticated take on tonal dressing." The Dorchester skirt creates a sleek silhouette on the bottom, while tops like the Angelina and the Didion add ease and softness on top. Slip into the Suzanne dress for a one-and-done spring look. 
---
Elegant Green
"There's something about green that channels empowerment and wealth," says Nyjerah. "And who doesn't want to feel rich?!" She has a point. Channel your inner tycoon in the Lise top or the Ross blazer; go for easy elegance in the Greer dress; or lighten things up in the Rowling top.